Michael Plant's 1970 Harley Davidson Sportster
This XLCH is owned by Michael Plant. Its 900cc plus some, kick-only, drag pipes, Springer front-end, drum brakes with right side foot brake pedal, Dyna 'S' Single-Fire Electronic Ignition, Keihen 36mm carb and CAL OSHA Yellow paintjob.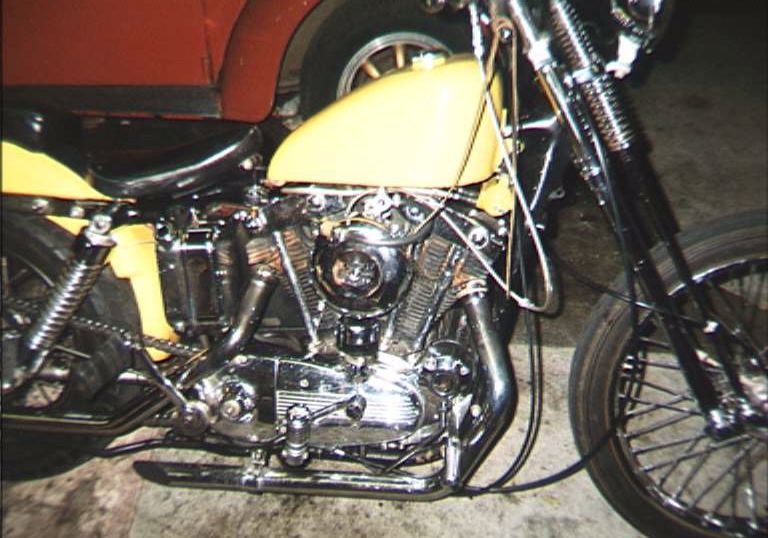 The entire motor had been recently replaced, rebuilt and reviewed from top to bottom. The original "900" had been bored once over and given new slugs as well as new valves and springs. Due to the prior owner JB welding an oil passage, the cases had to be split and the bottom end was spec'ed and overhauled.
Future plans include replacing the original shocks and swing-arm for a bolt-on rigid tail and restoring the original pogo spring seat assembly.