Steve's (fospeed) 1970 Harley Davidson Sportster
This XLCH is owned by Steve (fospeed). Steve rebuilt the engine/transmission, installed alloy rims, and a new Zenith carb. You can see the time and $$$ he put into this Sportster. They just don't make them like this anymore.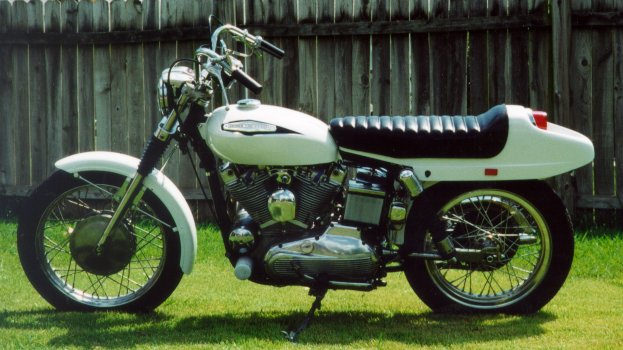 That's an original boattail! Very sharp...
Updated: February 2000. Steve sold this beauty and is moving on to other projects. I can't wait to see his next bike.