Dave's 1970 Harley Davidson Sportster


I have enclosed a couple of Pictures of my 1970 Sporty. I picked it up about 8 years ago and it was a basket case. I have since rebuilt the trany,put in new lifters,some shocks and a after market carb with a tear drop cover. Additionally, I had to put on after market forks (when I found it someone had extended the forks a lot!!!!!)

I bought it with no fenders, so I found some replacements, the rear one is off of a bigger bike but doesn't look too bad, I added a sissy bar and saddlebags and a fresh coat of paint. The bike has about 27,000 miles on it now, and most of those are around town miles since I got it.

I spent a lot of time just getting the bike in running shape, and now, slowly, I will attempt to restore it to original shape. What can I say, I watched the show "Then Came Bronson" a million times.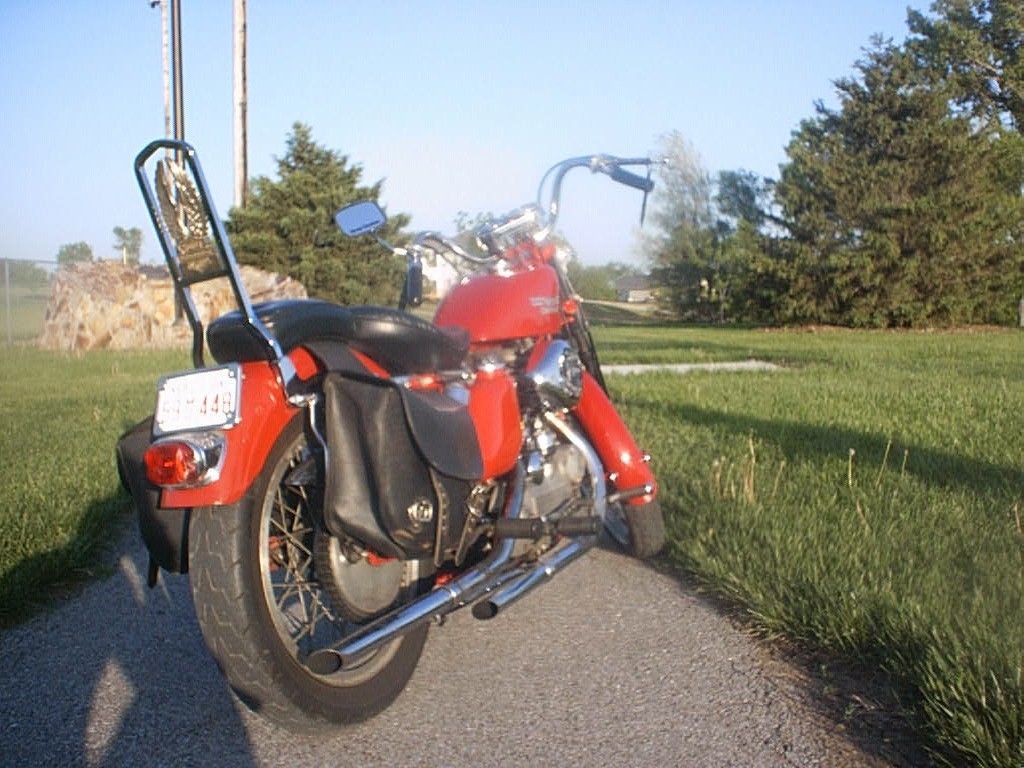 Dave Nich
dnich@qwest.net
Next